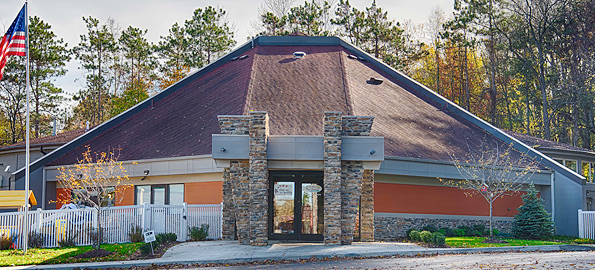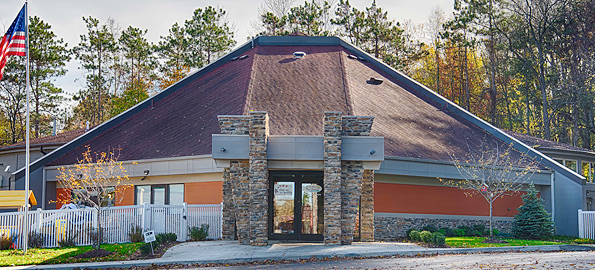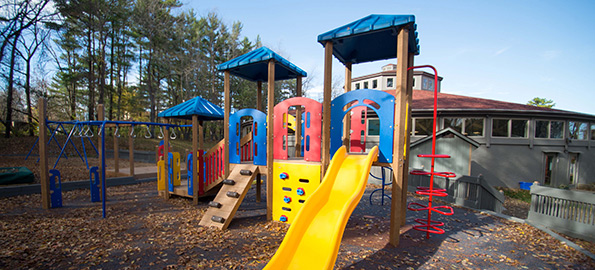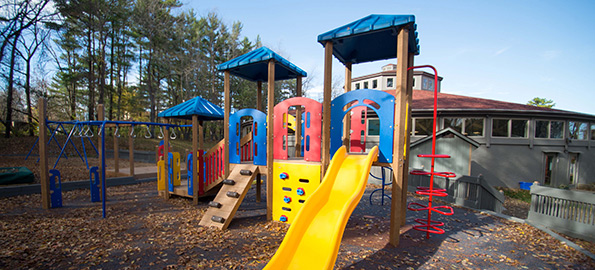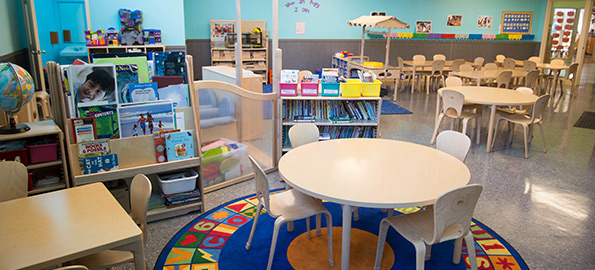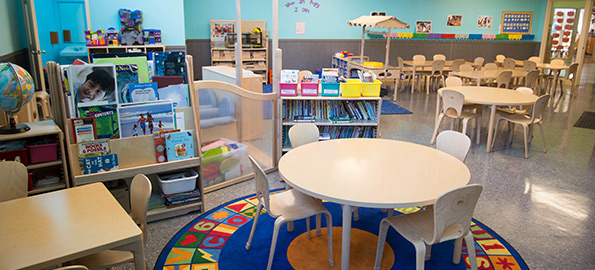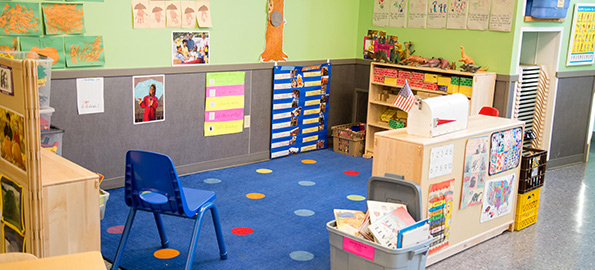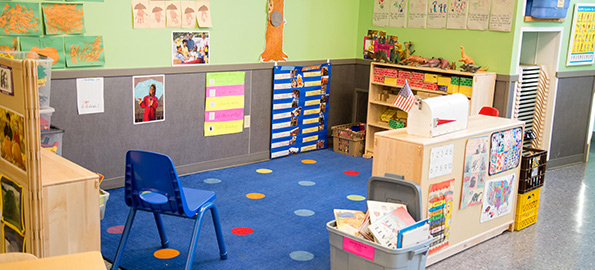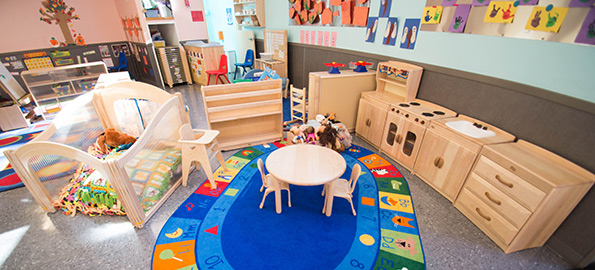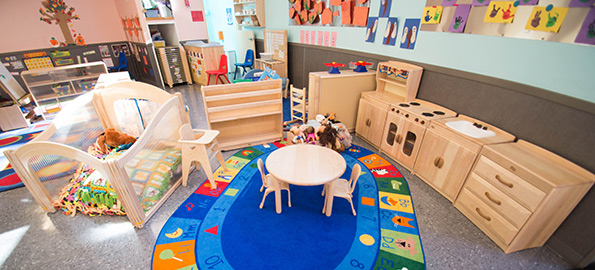 We're immensely proud of our 10,000 sq. ft. facility, so forgive us if we seem overly-enthusiastic as we tell you about it.
To begin, our facility is modern, safe, and secure, with 24 hour surveillance; surrounding fencing; locking "buzz you in" doors, and more. We're diligent on maintenance, and always ensure everything is up to code and in top condition.
Once inside, you'll notice the environment is brightly-lit, warm, and inviting. It's a place where children enjoy spending time. We have seven classrooms, including a soothing infant's room, and plenty of space for children to interact and play, including a wonderful indoor gymnasium with bikes, scooters, climbing structure, soft mats, and more!
Outdoors, we have beautiful, landscaped grounds, with an inviting playground filled with well-built, safe equipment. The kids love it.
When it's time to eat, we have a food preparation and serving area, with modern equipment. We prepare delicious, nutritious meals, and when possible, utilize locally grown products.
Technology and Future Enhancements
We're "wired in," and ready to implement new digital technology into our curriculum. In fact, we'll be investing in Chromebooks shortly, ensuring your child will have access to cutting-edge learning.
For the future, we have big plans. Tremendous care has been taken to evaluate all physical aspects of the center as it relates to optimal childcare. With new ownership comes a commitment to improve the entire physical layout for maximum space utilization, ensuring optimal teacher-child interaction. An ongoing dialogue has allowed for input from staff and parents alike—we are constantly listening to your ideas and suggestions.
Over the next year, you will see an exceptional childcare facility become even better as we improve everything from the driveway to the entryway to the food service area and every classroom. In addition, the enhancements and upgrades are scheduled and planned to be non-intrusive; for example, no power saws are going to run when the kids are here.
Like we said, we're proud of our facility, and are sure you'll love it just as much as we do.
Also see: