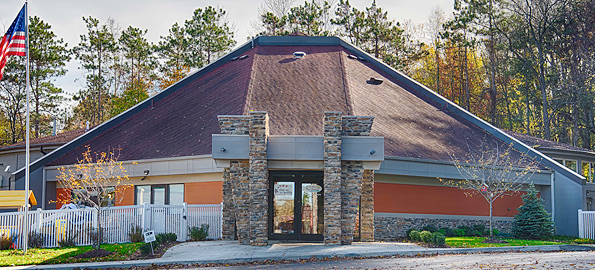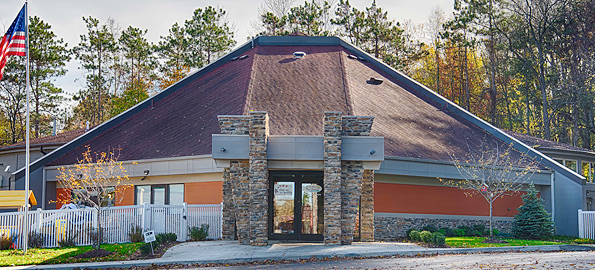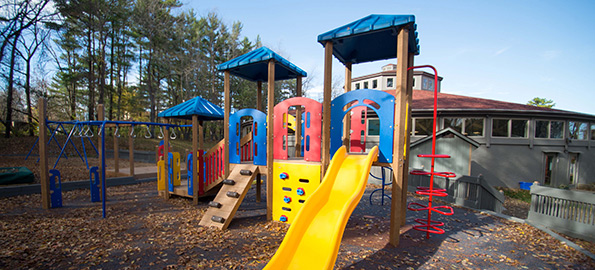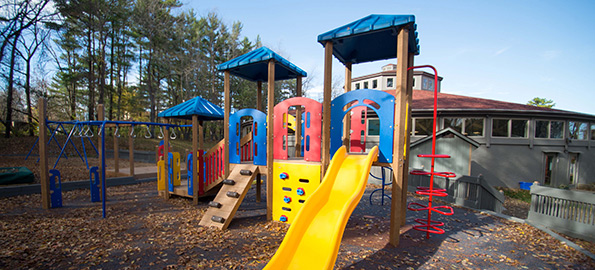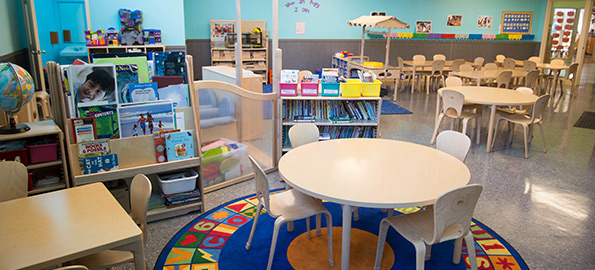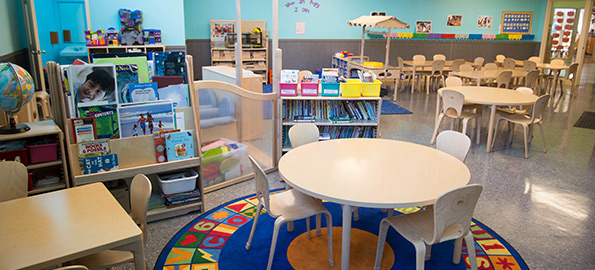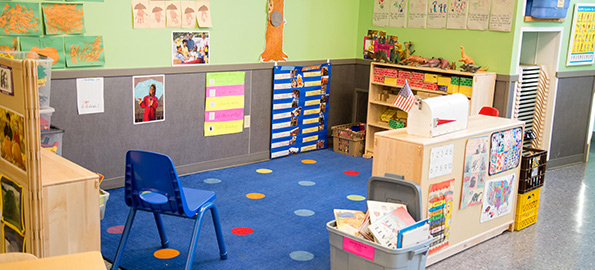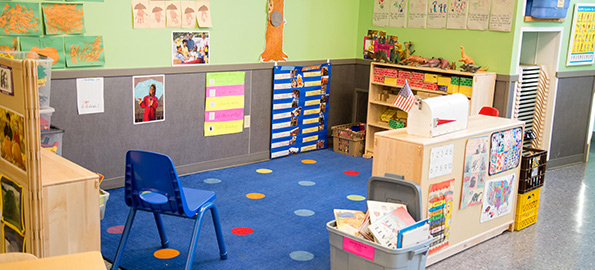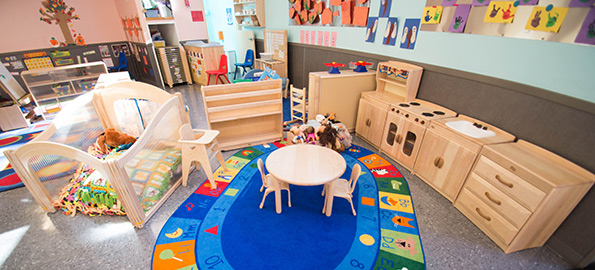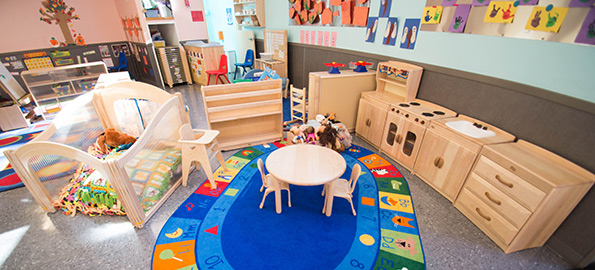 We're immensely proud of our facilities, so forgive us if we seem overly-enthusiastic as we tell you about it.
To begin, our facilities are modern, safe, and secure, with 24 hour surveillance; surrounding fencing; locking "buzz you in" doors, and more. We're diligent on maintenance, and always ensure everything is up to code and in top condition.
Once inside, you'll notice the environment is brightly-lit, warm, and inviting. It's a place where children enjoy spending time. Our Munroe Falls location features six classrooms for care starting at 18 months old. We have nine classrooms at our Stow location, with a soothing infant's room, and plenty of space for children to interact and play, including a wonderful indoor gymnasium with bikes, scooters, climbing structure, soft mats, and more!
Outdoors, we have beautiful, landscaped grounds, with an inviting playground filled with well-built, safe equipment. The kids love it.
When it's time to eat, we have a food preparation and serving area, with modern equipment. We prepare delicious, nutritious meals, and when possible, utilize locally grown products.
Also see: