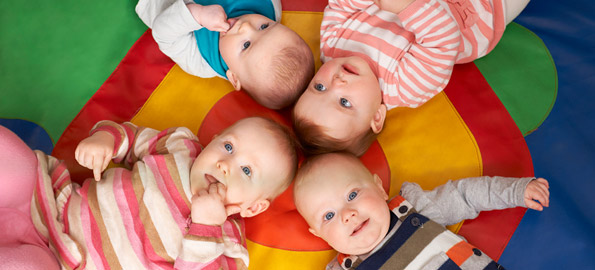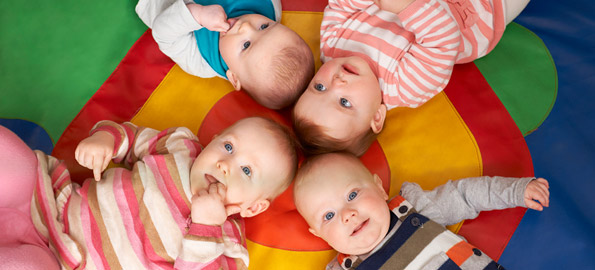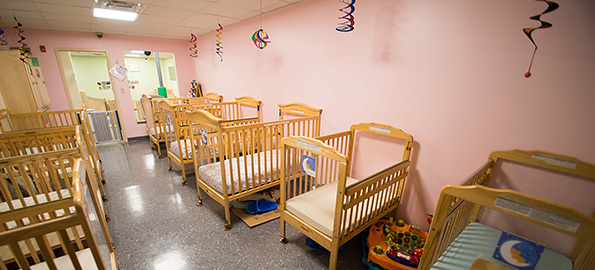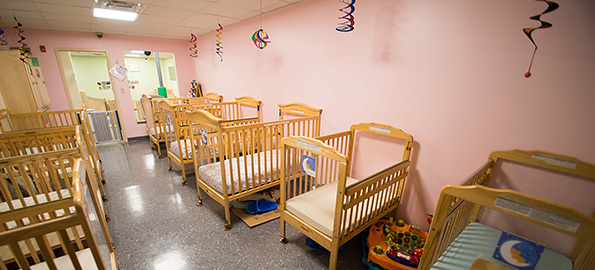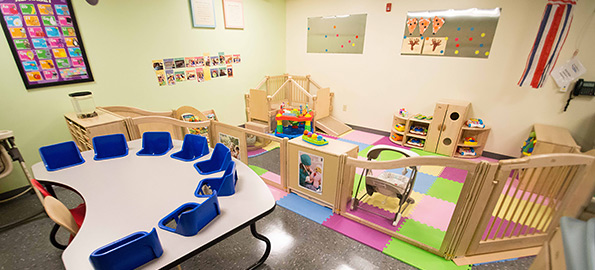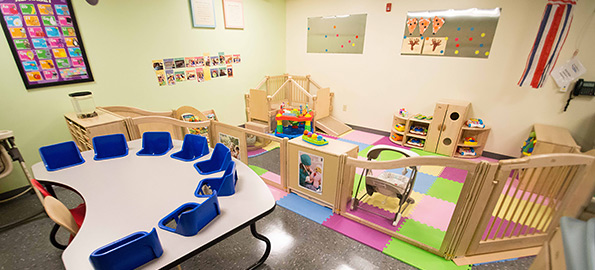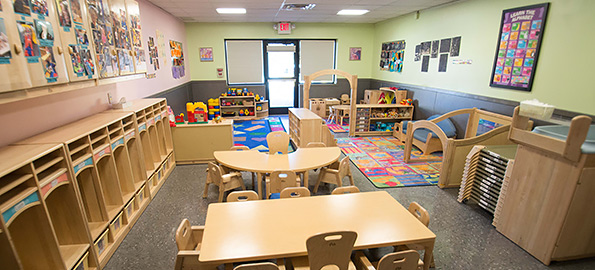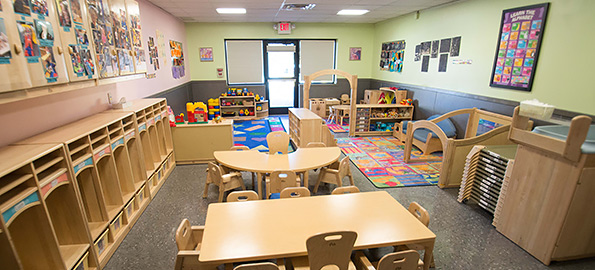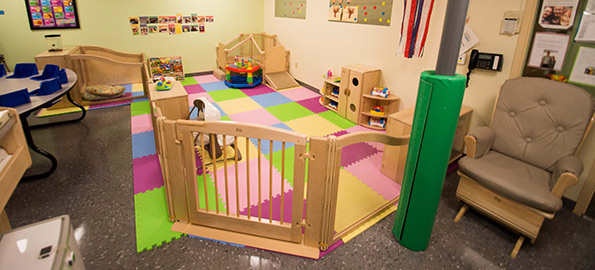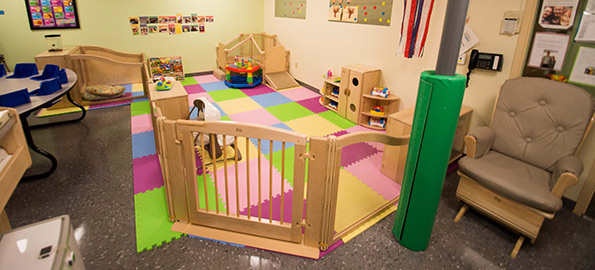 Infants 6 weeks to 18 months old (Stow center only)
Infants need special attention and care, and Small Steps – Big Strides is here for parents who need us.
Our warm, soothing 10-crib infant room is a secure, happy home away from home for infants ages 6 weeks to 18 months.  We're open from 6:30am until 6:00pm, so we can accommodate the infant care needs for almost any schedule. We provide formula and infant-appropriate food, but, of course, we welcome any special dietary needs.
For infants, we tailor our programs toward auditory and visual recognition, songs, sounds, smiles and giggles, counting, and similar. We also assist in teaching basic motor skills, such as crawling, and even first steps.
When motor skills are developed, toys enter the mix, as do basic drawing implements like crayons and paper. We'll ensure your child has the start in life that he or she deserves.
We know leaving your infant away from home is a big step. We'll make that step as easy as possible. We invite you to read why we're different, and if you wish to schedule a visit, simply use the form on the right or contact us.